Have you ever been on the sideline at parties, thinking "I can't dance," but secretly wishing you could, so you can join in on the fun? Have you had to suggest alternatives when your date recommended you hit the dance floor? Did you try to try dancing, but you froze? Or maybe you liked dancing, but life and inconveniences got on the way of your lessons? Then…
Dance-Virtual is for you!
The founders of dance virtual know how difficult it can be to start. We have some embarrassing stories of our own, which you can read in this website. We wanted to gift the world a teaching method with low barriers of entry. Because everyone deserves to learn how to dance. It improves you social life, physique, and happiness!
Our story
I was dumped at the prom. Why? Because I had never danced a single step, and bored my date to tears. I don't blame her. I should have learned, but dancing was too intimidating.
In college, on a dare, I took my first dance lesson. I stepped on a girl's toes making them bleed within the first 10 minutes. I tried to leave immediately, but she said "Come back! It's just a flesh wound!" Less that 6 months later I became president of the University's dance club. I'm now a professional dance instructor.
Dancing is hard, but it's a skill. And skills can be learned. I want to help the world avoid my mistakes and make dancing parts of their lives as soon as possible. My way to reach out to the world is through Virtual Reality.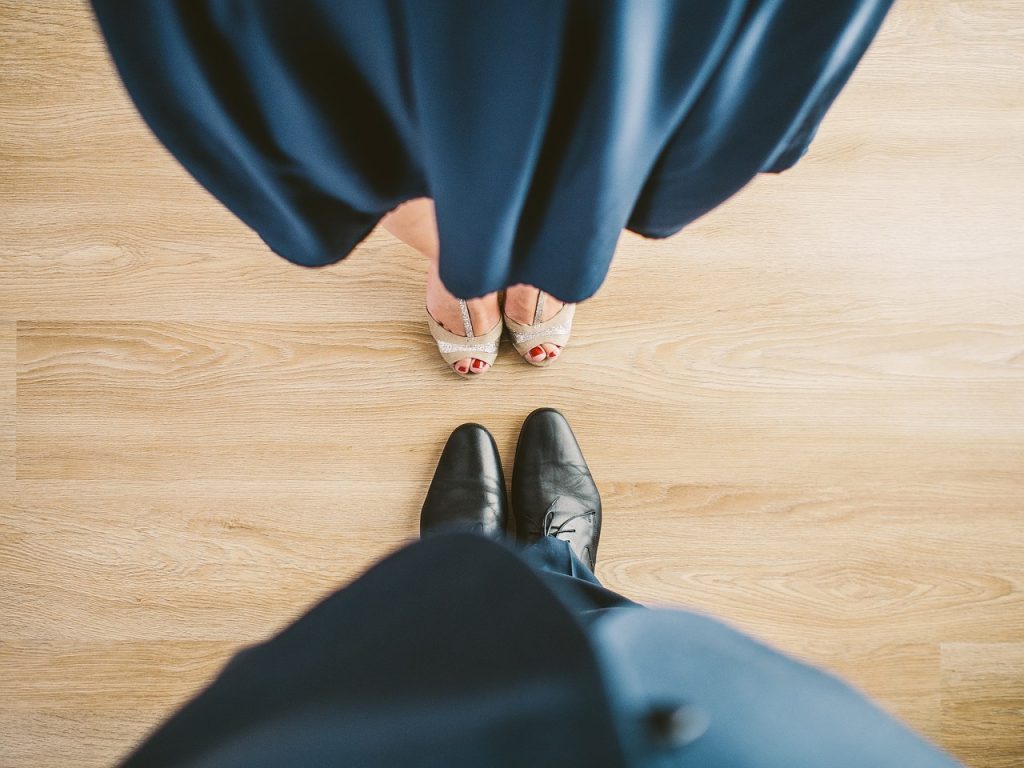 More reasons for VR dancing
Immersive
Learn dancing by dancing, not watching! Immerse yourself in Virtual Reality to recreate a social event, a group lesson, private lesson teaching, a performance hall, and multiple other locations.
Convenient
Avoid traffic, scheduling conflicts, time availability, class costs, and having to put on pants. Learn at your own pace in the comfort of your own home. Review steps on your mobile device.
Efficient
Pause, slow or fast forward. Review steps and styling from any angle, practice without a partner, try a new dance style or fast forward to the patterns that you don't already know.