A New Reality, A New Dance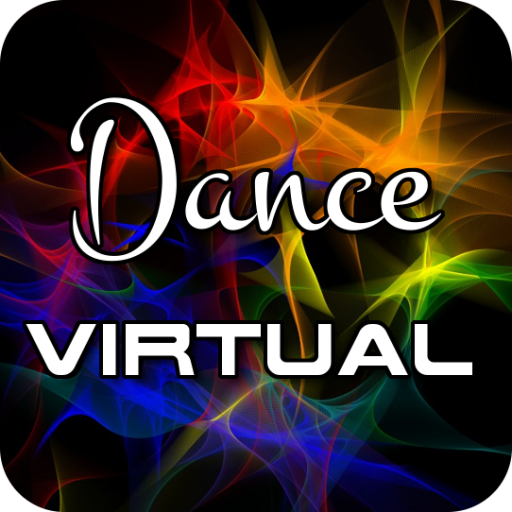 We know change. And we know dancers.
Dance-Virtual's founder is a dancer who felt he didn't have an innate ability to dance. He was right. Luckily he also found out that dancing is a skill, and one that can be learned. He used that knowledge while studying partner dancing and doing collegiate competitions across the country. Now he teaches dancing.
The dance teaching and learning process has not changed in decades. It's odd, right? The dances certainly have changed over the years. They have become more physically and mentally demanding. To meet this new criteria, Dance-Virtual leverages the latest in Virtual Reality to bring a virtual dance studio to your home, and review the dance steps at your convenience. Because the dancer comes first.
Step with us onto this new dance floor as we build a platform with dancers in mind.
Join Dance-Virtual. Evolve your Dancing.
Founders Background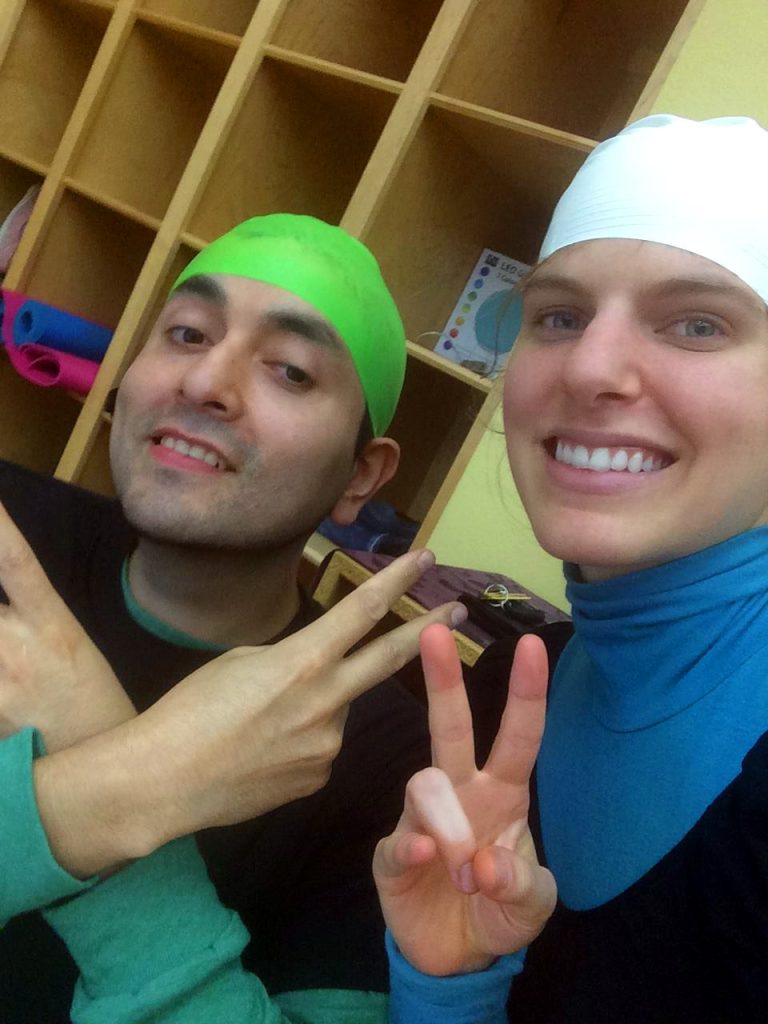 Jorge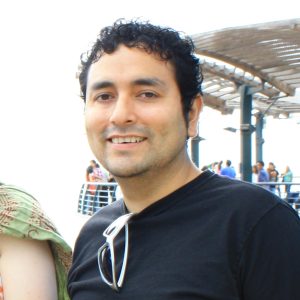 Jorge didn't dance until he was 23 years old. Up until then he, like most everyone, had a hard time dealing with rejection (which is a common theme in the dance world). As a kid, he thought he wanted to grow up to be a working man, part of a fortune 500 company, making his mama proud. His dream came to a crash halt when he realized he did not like management… At all. He studied engineering so he could blow stuff up and play with drones, not to manage budgets and write grant proposals. He quit his safe job and got a fresh start in the US. Mama didn't like that.
Art didn't seem efficient to Jorge, and he thought dancing wasn't masculine. It wasn't until he tried (and failed miserably) his first dance class that he realized he still had a lot to learn in life. Six months later he was the President of the Ballroom Dance Club in his university. Dancing isn't a typical engineers cup of tea, but Jorge had always been told he had an eye for the arts. He lived in regret because he ignored the arts for most of his life. He turned regret into action, and used his engineering and art skills to make Dance-Virtual.
Having spent 12 years in college studying engineering, his brain was wired for efficiency. His old dream of becoming a working man started to take shape. Companies were offering him safe and steady job offers with plenty of room to grow. It took balls to turn down generous job offers, but he decided to persevere with his dream, and keep working on virtual reality.
Jorge is a giver, and for a long time beginner and intermediate dancers have been asking for a detailed learning tool to supplement their in-studio experience. Dance, being a 3D art, required a 3D solution. After experimenting and making a pass time gaming app, he realized he was the man to deliver.
Rebekah will never forget the first time she almost murdered Jorge in cold blood. They were on a call with an angel investor and Jorge was asked "What stops anyone else from doing exactly what you are trying to do with Dance-Virtual?"… Jorge, the engineer, thought about it and said, "Uhh, technically? Nothing."
That would be true if you had a Ph.D in Computer Engineering, the experience being Head of a tech R&D division, had taught a dozen different styles of dancing for the past ten years, and ventured into the startup world like him. Until Jorge Ortiz, the arts couldn't afford, and engineers couldn't imagine, a learning tool like Dance-Virtual.
Bekah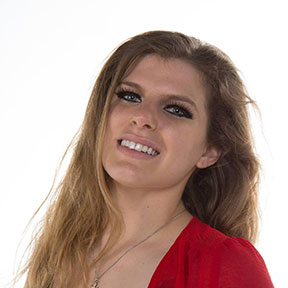 Rebekah "unsafe-in-the-workplace" Diaz fell in love with ballroom dancing as a teenager. It was not until she was tutoring college students in math that she realized how enjoyable, and challenging, teaching was. Never one to back out of a fight, Bekah combined the two passions in her life and found her true calling as a dance instructor.
She specializes in Ballroom dancing, including American Smooth, Rhythm, International Ballroom and Latin Ballroom. We haven't found a dance style that she can't perform or enjoy. Even though she can teach advanced technique and styling, she enjoys working and shaping beginner students the most, and beginner students love her classes. She's not afraid to go where no teacher has gone before… sometimes we see her making herself ridiculously dizzy to prove a point about incorrect posture, or rolling on the dance floor during her private lessons, making sure her student's heel is not touching the ground so that their weight distribution is correct. She loves dance performances, and you can usually see her twirling mid-air during aerials or sliding ten feet through the floor for a dramatic exit from the stage.
Upon first mentioning the idea of virtual reality dancing, she was the first one to jump in and volunteer her skills and talents. "This is gonna be so awesome!" It truly is. Oddly enough, she is making Dance-Virtual an out-of-this-world experience by making the virtual dance studio as real as it gets. "There should be doors," she declared. "Why?" Jorge asked, not particularly pleased about having to program doors into an already complex VR application. "Because, you are entering into a safe zone!" she replied. It was true: she wanted everyone to dance like nobody's watching: no judges, no criticism, no audience during self-doubt episodes, and no fear of exposing your self-consciousness to strangers. "It will feel kinda lonely," Jorge commented, thinking about most real-world closed-door environments. "Don't worry, I'll be there on the other side to welcome them in and take their hand." I can't really think of a better gift to give to the world.